Are Infrared Saunas Safe? [2021 Guide]
Yes, infrared saunas are safe to use. From the electrical components to the wood to the heating elements, everything has been tested and certified for your health and safety. Our saunas are designed and manufactured to last–which is why we cover them with a full lifetime warranty and 100% satisfaction guarantee. We also have the lowest EMF of any infrareds sauna on the market. Guaranteed.
And no, infrared saunas are not like 'microwaving' yourself. We use the far infrared band of light which is absorbed by your body and raises your core body temperature. Same energy as the sun.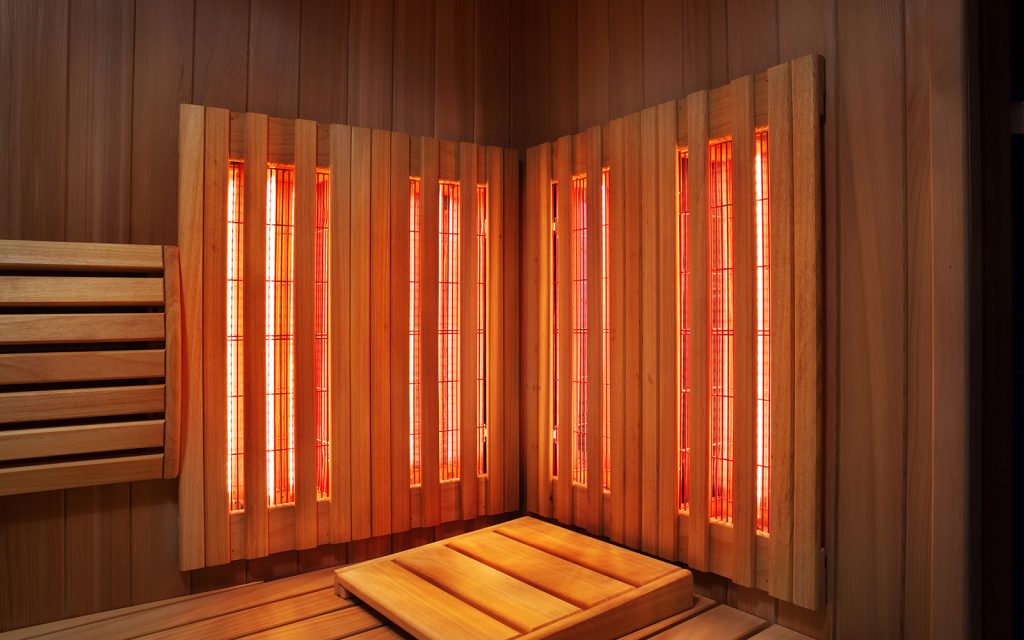 Listen to this page on SoundCloud
Infrared Saunas are Incredibly Safe to Use
Infrared Saunas are Incredibly Safe to Use
Infrared saunas utilize radiant heat which is the same the sun's far infrared light (thermal radiation). Radiant heat is more efficient than heating the air alone because it warms the body from the inside. Thus, the body directly absorbs as much as 93% of the heat generated by our combination carbon/ceramic heaters. Far infrared radiation (FIR) is considered harmless for humans, plants and animals (it is even used to heat premature babies in hospital incubators).
The invisible radiant waves penetrate the body's tissues to a depth of over one and one half inches, which then gets absorbed by your soft tissue and water molecules. In fact, the infrared wavelength is tuned to correspond very closely to the body's own generated radiant energy wavelength output. Absorbing far infrared waves from an infrared sauna is no different than sitting in the sun as 53 percent of the sun's energy is far infrared energy.
Our saunas are not only extremely safe but seriously contribute to ongoing health maintenance. 
Infrared Sauna Contraindications
Infrared Sauna Contraindications
Children: Keep small children out of infrared saunas, and, really, out of all saunas. Before puberty, the bodies of children just can't regulate their internal temperatures the way adults can through sweat production. Small children are also far more likely to hurt themselves by touching the heater.
As children get older, brief and always supervised sessions are okay, but never ever bring a child who can't communicate how they are feeling into a sauna. Experts suggest that adolescents and supervised children spend 15 minutes or less inside saunas, or avoid using a sauna at all.
Pregnant women: Experts recommend that pregnant women limit sauna use. Raising your body temperature to 100 degrees or higher greatly increases risk of fetal complications or birth defects, especially during the first trimester, according to the Organization of Teratology Information Services.
Most studies about pregnancy and saunas seem to focus on the first trimester, but the American College of Obstetricians and Gynecologists says to skip saunas, and even excessively hot baths, during all three trimesters. I'm inclined to agree with that–it's common sense not to take unnecessary risks with your child.
Elderly: With the elderly, whether or not they're able to use an infrared sauna should really be evaluated on a case-by-case basis. Many folks are able to use saunas–both infrared and traditional steam saunas–right up into their eighties. This is commonplace in Finland, of course, where use of traditional steam saunas is a major part of the fabric of life.
As I mentioned above, the only risks that are inherent to infrared saunas are those that are also inherent to sweating outside on a very hot day. If the elderly folks in your life become uncomfortable when they start sweating, or if they're at risk of getting heat stroke or dehydration, it's probably best to limit their time in the sauna.
Pets: Keep your pets out of saunas. As with children, pets don't have the ability to sweat in the way that human adults can. Your pets also can't verbalize when they begin to feel extreme discomfort, and they, like children, are at a great risk of accidentally making contact with the very hot parts of your sauna.
Your dogs and cats also have fur, which makes the conditions even hotter for them. It's best to let your beloved animal companions keep you company right outside the sauna door.
Avoid Sauna Use Completely If You Have:
Avoid Sauna Use Completely If You Have:
Suffered a stroke (the sort caused by bleeding in the brain)
Severe aortic stenosis
Recently suffered a heart attack
Unstable angina pectoris
Lupus
Brain tumors
Been prescribed a steroid that interferes with blood circulation
Consult a Doctor If You Have:
Very high blood pressure
Very low blood pressure
Multiple sclerosis
Silicone implants
Raising your core body temperature and having a good, prolonged intensive sweat is how you reap the many benefits that far infrared saunas have to offer, such as weight loss, joint pain relief, clearer skin, and lower blood pressure. However, as I mentioned above, there may also be some risks to having a raised body temperature, whether you are in a controlled setting like a sauna, or in the outdoors, exercising–it's always best to consult your physician.
General Infrared Sauna Tips
General Infrared Sauna Tips
As with most things in life, there is a right way and wrong way to use a far infrared sauna. We've already discussed some of the risks and conditions that users should be aware of when they plan their far infrared sauna therapy. Now let's take a look at some ways you can enhance your wellness and safety when using an infrared sauna.
Pick the most consistent time to sauna: It is best to use a sauna first thing in the morning or the last thing at night. This is when you are the most relaxed and your sauna session will be the most effective. Taking a sauna consistently is best for your health. It's a bit like going to the gym. It's easy to go when in a good routine.
Shower before: Showering beforehand can result in a faster and heavier sweat, which leads to a more productive experience. A warm shower just before going into the sauna raises your body's core temperature and also begins to stimulate your body's circulation, giving you a 'head start' on your sauna session. It also removes dirt, dry skin, and any other residue that might get in the way of a good sweat.
Hydration: Drink water before, during and after you exit the sauna to replace what you lost through sweating. Avoid sugary drinks the day of, as well as sodas, coffee, and alcohol, as these tend to dehydrate, rather than hydrate, your body. I know in my case, I was dependent on coffee and would sometimes drink too much soda or alcohol, but after a few weeks of using a sauna, my body began craving more clean, cold water to replace the liquids it was losing through sweat. Don't drink from a plastic water bottle in your sauna as the plastic can melt.
Enjoy your sauna: It's what you got it for right? SaunaCloud® has the most comfortable benches, backrests and sauna cabins in the industry. If you're not comfortable, you won't use it! I like to meditate and enjoy my 30 minutes away from the world and take a sauna every day for my physical, mental and spiritual health.
Wear little clothing: Don't let too much clothing get in the way of the infrared light that heats your body. If you've gone ahead and gotten a far infrared sauna for your own home, I'd suggest wearing no clothes at all. If not, try to wear loose fitting clothes that are breathable (cotton is a good choice). Loose or no clothing allows your body to sweat more freely (and is just more comfortable when your body temperature is raised).
Shower after: After my sauna, while my body temperature is still a bit raised, my soft tissue a bit malleable, and my metabolism primed, I like to take a very hot shower. I do this every time I use an infrared sauna, particularly if it's late at night. It cleanses the sweat, and any toxins that have been brought to the surface of my skin, and it soothes my muscles. I've gotten some of the best sleep in my life right after a hot shower I've taken right post-sauna. Just avoid any soaps or lotions with too many chemicals. Your pores will be wider than usual and you wouldn't want to clog them.
Remember to relax: Always relax after a sauna session to allow your body to readjust. This is never difficult as simply taking the sauna is extremely relaxing!
I hate to admit it, but I was actually a bit hesitant the first time I ever used an infrared sauna. I'd been in traditional steam saunas before, and the stuffiness created by the incredibly high levels of humidity just wasn't for me. I also didn't know much about the technology, and I certainly didn't know how safe they were. However, as I've said time and time again, using one changed my life. After my first time, I went right out and started talking to experts about the safety aspects. I learned all that I could, and next time I went into the sauna, the only thing on my mind was the health benefits.
That's really how it should be for most people. For most adults, there's no more risk to using a far infrared sauna than there is in spending a hot day outside at a picnic. Put aside any misconceptions you may have and give it a whirl. I truly believe that you'll enjoy the weight loss, clear skin, pain relief, and detoxification so much that your misconceptions about sauna safety will immediately disappear.
The bottom line? For the majority of people, infrared saunas are a safe and efficient way to reap major health benefits in your life. To learn more about how infrared saunas work, their safety, and how they can benefit your body, contact the passionate sauna experts at SaunaCloud, or take a look at our top-of-the-line saunas, designed with a patented combined ceramic/carbon heater system to give you the best health benefits with the most comfort.
Shop our Full Spectrum Saunas
A+ BBB Rating, Full Lifetime Warranty, Only ★★★★★ Reviews
I am glad infrared saunas have developed the way they have, because I couldn't imagine my life without the benefits they provide, like deep sleep, lower blood pressure, less joint pain, weight loss, and a boosted immune system. Here at SaunaCloud I sell saunas that are some of the best history has offered. My far infrared saunas use advanced ceramic-carbon combination heaters for an amazing sauna experience. For more information on how SaunaCloud's infrared saunas work and how they can improve your health, download my book The Definitive Guide to Infrared Saunas. Just give us a call at SaunaCloud 1.800.370.0820.
If you enjoyed this page, please share it below ↓ Thanks for reading,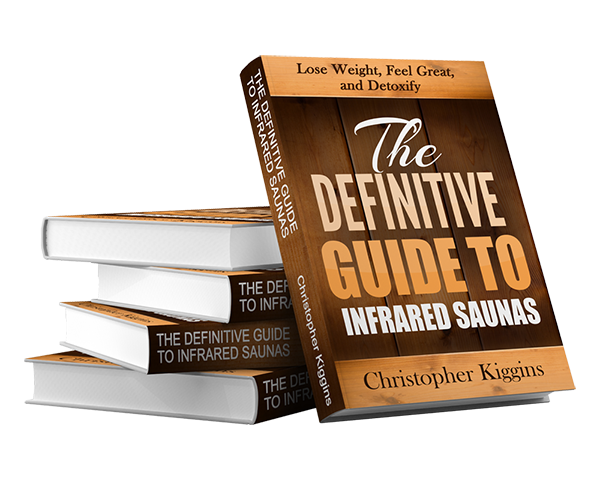 The Definitive Guide to Infrared Saunas
I have the most in-depth guide to infrared saunas ever written that you can have for free. I give you my honest and upfront account of what to look for when searching for an infrared sauna.
E-Book valued on Amazon for
TOPICS COVERED IN OUR
FREE E-BOOK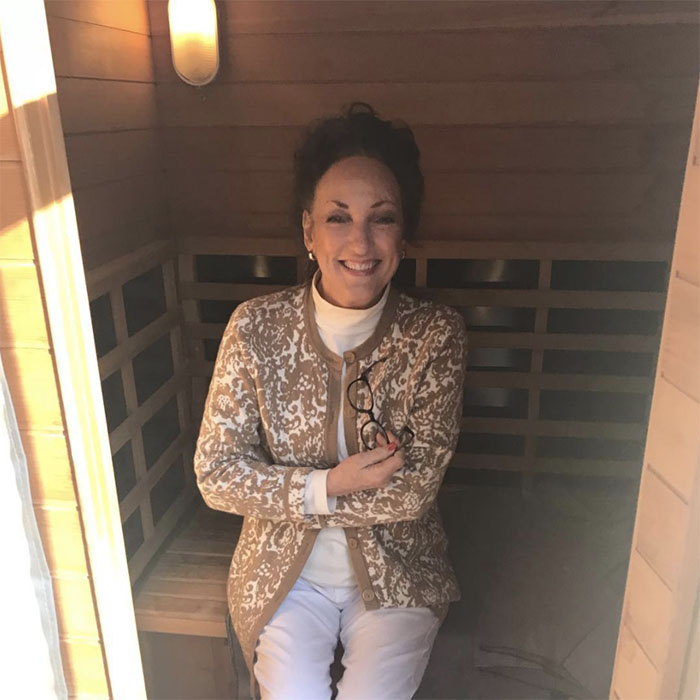 "Chris' book was the most helpful piece of info that led to my purchase."
Very insightful and upfront look at what to look for and how to avoid the common purchasing pitfalls (and b.s.) that I am so glad I avoided. It's a easy to read book that I am very glad I found... Thanks again Chris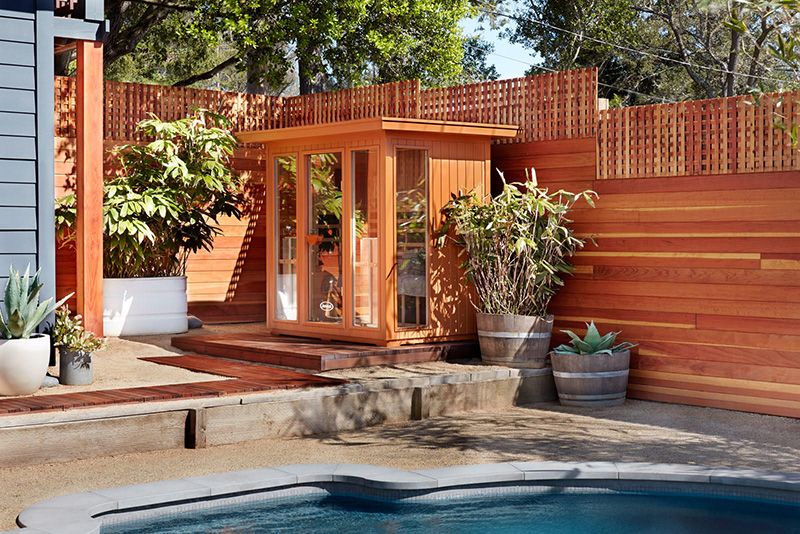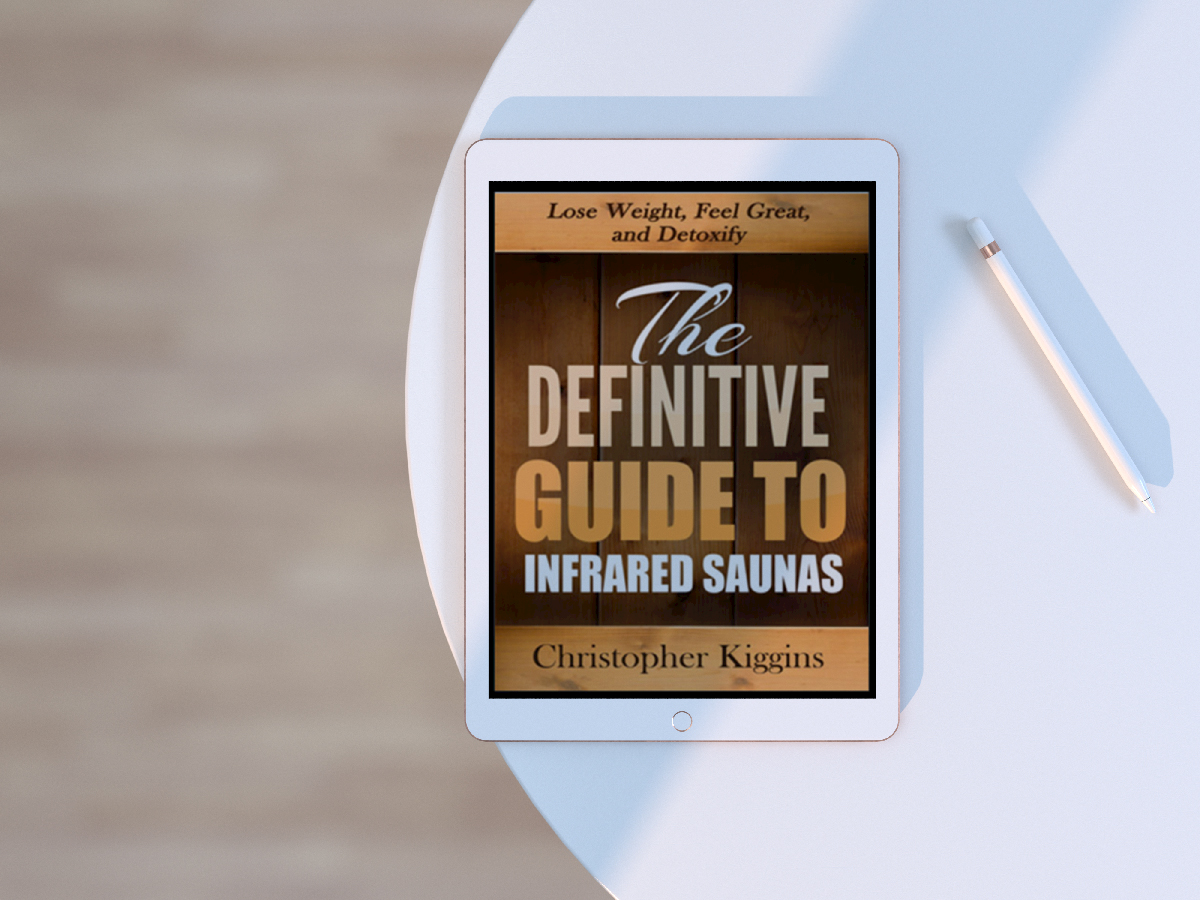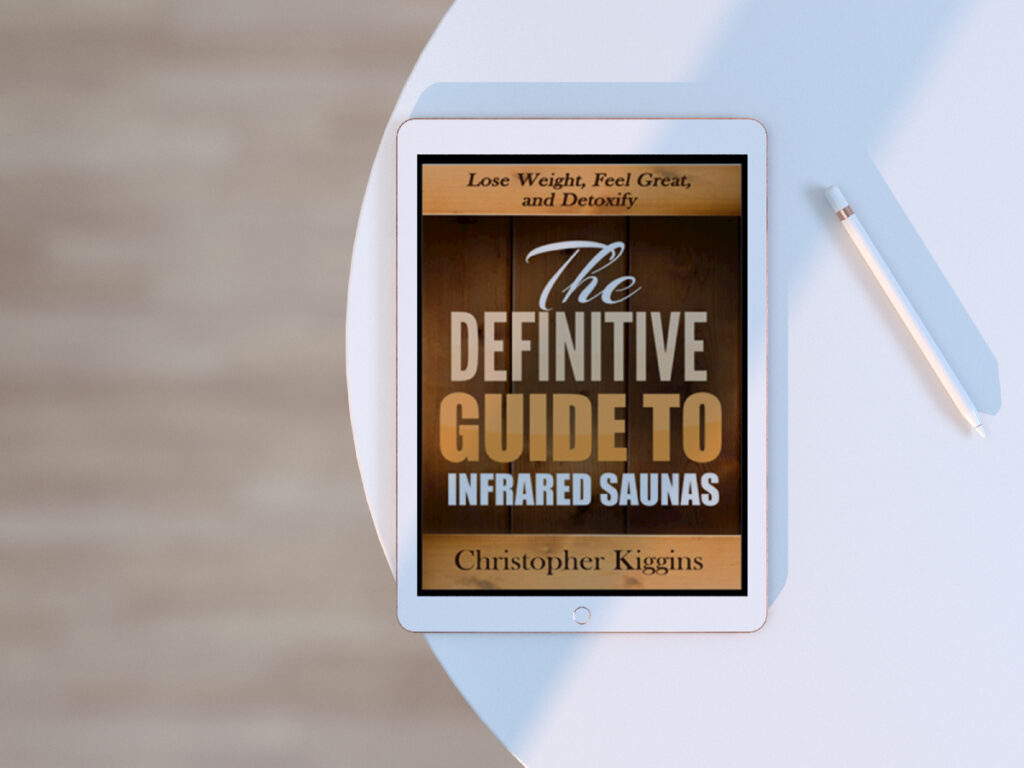 GRAB YOUR FREE COPY TODAY !
TAKE IT WITH YOU ON ANY DEVICE
Don't take my word for it. Read the first few pages and see how getting the right infrared sauna will change your life.
We only offer ☆☆☆☆☆ Service!
I am 2 years into my relationship with Sauna Cloud. The key is "relationship"! If I have questions, or needs regarding my Sauna Cloud Sauna, Christopher is here for me. It has been that way from the beginning, answering my questions, and teaching me, not just selling me along the way. My Sauna Cloud experience could not be better. I bought it to help me age gracefully and maintain the balance of good health. It is my friend, my safe place, my health haven. It functions and easily and well. There are no issues. My sweats are long and thorough! best wishes, john
We absolutely adore this sauna. We use it three times a week to detox and enjoy. Not only is it beautiful but is easy to use. It is like a piece of furniture in our small bathroom. We opted for a sauna instead of a bath tub and do not regret our choice. Chris was great to work with and over the year we worked with him waiting for our house to be built he was always so helpful. This is an awesome sauna!
Couldn't be happier with my Clearlight Infrared sauna purchase from Sauna Cloud. Quality construction and just a beautiful unit. Excellent customer service as well. Highly recommend Chris and Sauna Cloud.